Watch out for Christopher Recouvreur (Chris). He's a sadistic sympathizer and liberal-hater, who admits to having anger issues due to not having a father. He is a "2nd Amendment Supporter," i.e., a Libertarian Patriot Gun-Nut,  who spends all his time on the Internet harassing people for any reason or no reason.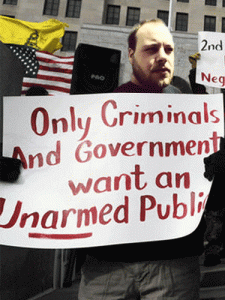 According to his own account, he has been a bully his whole life.
Just because bullying is getting media attention recently doesn't mean there is any difference to the individuals who experience it now or then. I was a kid who wasn't bullied because I was bigger than most kids my age, the product of divorce I also had a temper. [i]

***

I could truthfully say that I am undefeated in MMA fighting. What that sentence would leave out is that I fought only amateur fights on private residences against either smaller or out of shape opponents. The one fight I had against someone more athletic and larger than I, I won by submission [ii] but at the cost of a broken toe. [iii]
Although he has been banned from Twitter several times, he continues to post well over 100 tweets per day, sometimes 150 a day, whenever he manages to get a new account going.  The majority of his tweets are nasty attacks. Chris dedicates whole websites to the focuses of his negative obsessions which he calls "free speech." "Hate speech," more like it. To this self-described conservative, hate speech IS free speech (and to a lot of liberals as well, including the ACLU and Public Citizen who are always coming out on the side of the Nazis); and anything that is not hate speech is not "free," especially "legal" and "civil" speech, which he calls "thuggery."  He creates videos that have no point, and posts savage, nasty comments on news and opinion websites.
His wife, Diana Recouvreur, seems like a nice lady despite her stern, Mao Tse Tung appearance.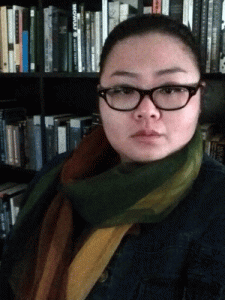 She's in the School Organization and Education Policy Ph.D. program at U.C. Davis, and it looks like she pays all the bills, and enables Chris to spend all of his time being what he calls an "Internet Coyote eating digital strays."  Yuck, a self-described wolf-dog who predates on people on the Internet, a stalker. Of course, you tend to wonder about the family dynamics of such an odd triangle, and whether the maternal impulse has overpowered the natural revulsion that she may feel for her child's father, who lacks any sophistication and appears to be afflicted by inner demons that cause him to suffer from generalized hostility. One can't help but visualize sexual violence between them.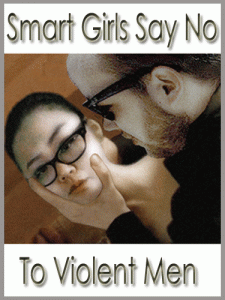 So if you want to meet a real jerk, look this guy up.  He lives in Kensington, California (next door to Berkeley), and he looks like this: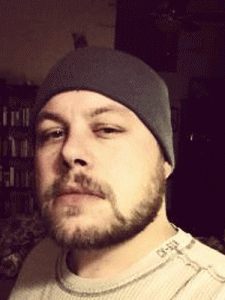 (Yeah, we're convinced, you're a tough guy!)
You might see him with this cute little kid …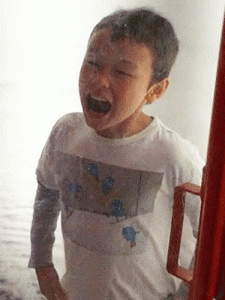 … his 9-year-old son Gabe, who is of course a victim of nature, and probably screaming before the camera to please his dad (or the camera is Chris's way of rewarding such behavior). Hopefully the little guy will escape too much permanent injury from living close to such an oaf as his dad is. If your kid wants to play with his kid, I suggest you do it in a public park where you can keep Chris under close supervision.
A good example of Chris's insane obsession with harassing people who have done him no harm whatsoever is his website at Charles-Carreon.com, where he pretends to be this lawyer, saying all kinds of crazy and embarrassing things about himself in the "Satirical Diary of Charles Carreon." Chris seems to have some schizophrenic identity issues, both enjoying pretending to be a bellicose, hard-headed lawyer running around issuing threats and threatening lawsuits while simultaneously making fun of a very nice guy whose job it is to actually do that stuff. Strangest of all, although Chris has never met Carreon, he conceived a passionate hatred for him due to an Internet hate-campaign started by a cartoonist! Who he also has never met.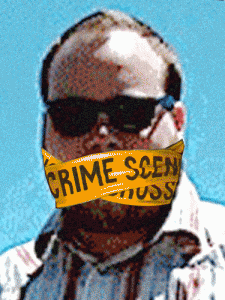 Chris's mental stability may be in question.
This public service announcement distributed by the
GET THE TRUTH OUT ABOUT CHRISTOPHER RECOUVREUR BEING A HUGE JERK CAMPAIGN.
_______________
Notes:
i.       The Role of Media Violence in Violent Behavior, by L. Rowell Huesmann and Laramie D. Taylor:
Most youth who are aggressive and engage in some forms of antisocial behavior do not go on to become violent teens and adults. Still, research has shown that a significant proportion of aggressive children are likely to grow up to be aggressive adults and that seriously violent adolescents and adults were often highly aggressive and even violent as children. The best single predictor of violent behavior in older adolescents, young adults, and even middle-aged adults is the occurrence of aggressive behavior in childhood.
ii. Submission, by ufc.com:
Say Uncle
A fighter gets their opponent to submit by using a choke hold or joint lock.
Choke hold – Pressure is applied to the neck in an attempt to cut off blood flow to the brain. The goal is to get his opponent to tap out or lose consciousness.
Joint lock – A fighter brings his opponent's joint to its maximum range of motion, causing extreme pain. The opponent will tap out to avoid any serious consequences.
A submission can be done standing, but is most often seen on the ground. Although submissions are not as dramatic as a knockout, many fans prefer to see a fight end with a submission and feel that they require more skill and strategy. Once a fighter is locked in a submission hold, they can tap out or verbally submit to avoid injury or passing out.
iii. Fighting Against Television Violence: An Israeli Case Study, by Dafna Lemish (Excerpt from "Children and Media Violence: Yearbook from the UNESCO International Clearinghouse on Children and Violence on the Screen, edited by Ulla Carlsson and Cecilia von Feilitzen)
On May 1st, 1994, an article under the title "Dozens of Children were Hurt in WWF Style Fights" appeared in the Israeli's major daily newspaper Yediot Acharonot:
"Hocked" on the wrestling television series WWF, dozens of children from the north were hurt when they tried to imitate their idols with friends. Parents living in Nahariya claim that as a result of intensified viewing of the television series — in which all the exercises are staged — many children in the town became "addicted" to performing the exercises in reality.

Dozens of children in the north have broken hands or legs during WWF style fights. A 10-year-old boy told Yediot Acharonot: "We were practicing and one of the boys broke his leg. I accidentally broke a girl's arm. Those were just from a few blows. But I have been expelled from school three times because of these kinds of accidents." Yesterday, after performing a backthrow and head turning exercise, a 15-year-old-boy in Nahariya lost consciousness. Luckily, he woke up after a few minutes.

As a result of the intensification of these accidents, the citizens of Nahariya are demanding a restriction on broadcasting of the wrestling series. Ilana, one of the children's mother: "The blows exchanged at school have become routine. Dozens of children are being sent home after wrestling. It all starts as 'pretend' and ends 'for real'".
This and similar news items in the winter of 1994 exposed the Israeli public to a phenomenon which concerned staffs of many elementary schools at the time: Violent behavior associated with an American wrestling series on television. The Chair of the Education Committee of the Israeli Knesset (Parliament) organized a special meeting on the phenomenon with Knesset members, educators, television-industry representatives and academic experts. The effect of television violence was a headline for a day.
The purpose of this article is to document this particular case study as an illustration of the potential of an integrated struggle against the effects of television violence on children by the education system, the public, the regulators, the broadcasters and the academia. The case study begins with background about the development of Israeli television, the context in which media literacy curricula have developed, and the current state of the concern over broadcasting violence on television. This is followed by a description of the particular case study in question — the nature of the program, the findings of the research project and strategies advanced in fighting back the negative effects.
Television as a national force
Concern for the possible contribution of television violence to general societal violence has not attracted much attention in Israeli society in the past. A rare exception is Bachrach's study of the differential effects television violence had on Israeli children raised in two very different environments — a city and a kibbutz (Bachrach, 1986; Huesmann & Bachrach, 1988). Part of the cross-national research project directed by Huesmann and Eron (1986), Bachrach found significant correlations between viewing television violence and peer-rated aggression for the urban children, but not for the kibbutz children who at the time, were being socialized in a unique environment.
The absence of interest in television effects may be explained by the unique historical context in which television has developed in Israel. This country is currently undergoing a major communication revolution — from a single public non-commercial television channel established in 1967 to a mixed, American-style system in which commercial and public channels compete for audiences.
The delay in the commercialization of Israeli television is the result of a four-decade debate about the potential influence of television on the development of Israeli society in general, and that of the American-style commercial format, in particular. In the 1950s and early 1960s, Israel's renowned Prime Minister David Ben Gurion and his supporters argued that American style television, with its capitalistic value system and foreign cultural attributes, would have a strong negative influence on important national efforts to recreate and nourish the development of a unique Jewish Israeli culture. After the 1967 war, new ideological and political concerns led to the decision to include television in the public broadcasting system. Among the primary reasons for this action was the claim that through television Israel could communicate to her hostile neighbors and residents of the Occupied Territories. Indeed, it was hoped that the broadcast media could advance dialogue between the two peoples (Katz, Haas & Gurevitch, 1997; Lemish & Lemish, 1997).
Television then, has been presumed to play a role in the nation's development. For example, given Israel's continuous security situation, the media has emphasised coverage of news and public affairs. In analyzing data on Israeli leisure, culture, and communication during the first 20 years of monopolistic Israeli television, Katz, Haas and Gurevitch (1997) concluded that television supported the norm of collectivism in the sense of "shared and simultaneous pursuits, governed by norms of self-sacrifice and mutual obligation, performed in the knowledge that everybody else is similarly occupied" (p. 19). For example, watching the 9 o'clock evening news magazine on the only existing television channel has become "a sort of civic ritual during which the society communed itself" (Katz, Haas & Gurevitch, 1997, p. 6).
The limited number of viewing hours during the first two decades of Israeli's television and society's general positive attitude toward television's role in national integration may explain the lack of debate over effects of television on children in general and on children's violence in particular. For example, in a survey of parents of 2-11 year old children, Levinson and Tidhar (1993) found that 77 percent of parents evaluated educational television's impact on their children as positive, and only 3 percent as negative; in comparison to 46 percent and 16 percent with regards to cable television. So while cable which was just being introduced, was clearly perceived as less positive than educational television, it was still evaluated positively by half of the parents.
Concern over the role television plays in Israel's life has developed in exactly those areas of its strength — in its involvement with politics, in its role in national development, and in the development of cultural identity. Out of this public debate emerged in the late 80s and beginning of the 90s what appeared to be a national consensus calling for institutionalization of media literacy programs in schools.
Television literacy in Israel
In the last decade, as Israeli society was gradually experiencing the major changes in the media environment, three national media literacy curricula have been adopted by the Ministry of Education: a television literacy curriculum for the elementary school system, a television and film literacy curriculum for the middle school system, and a mass media curriculum for the upper division school system. Simultaneously, teacher training programs have been developing general and specialization courses in media teaching and production, publishers have been preparing textbooks, and thousands of students at all levels of the school system have begun formal study of the media. Parallel to this trend, most major universities in Israel established formal programs for the academic study of mass communication.
Achieving such a unified national interest is very unusual in a country whose public life is characterized by deep divisions and disagreements over most significant political and policy issues. Analysis of how this consensus was achieved reveals that alliances developed among persons whose political and ideological views usually find them disagreeing on almost every other issue. "Media literacy" was perceived as a desirable educational goal by persons with very different points of view representing completely different ideologies. For some, it was aimed at developing tools for preventing the Americanization of Israel. For others, it was perceived as a means for educating future citizens against political manipulation. Unusual coalitions of interests were formed around ethical issues — portrayals of women and children, pornography. Finally, many were concerned with television's unique surveillance role in Israeli society in regards to dependency on current affairs information and interpretation, and the potential empowerment of citizens.
The result of these various efforts was that media literacy was offered as a cure — or as a conscience comforter — for every social ill. While there seemed to be a broad agreement on basic principles of media education — such as the understanding that media messages are constructed and that they are socially-politically-culturally contextualized — the agendas of different educational enclaves of Israeli society led to development of their own variation of media education programs.
This resulted in a situation in which actions in the field are driving media literacy in different directions and that implementation is at the mercy of persons in positions of power who advance a variety of curricula based upon their own ideological interpretations and interests (for a complete discussion see Lemish & Lemish, 1997).
The changing television scene
Since its introduction at the beginning of the 90s, cable television in Israel has been expanding very rapidly. Approximately 60 percent of Israeli homes subscribe to cable (70 percent in the densely populated Tel-Aviv metropolitan area) and there are indications the number is continuing to grow. In addition, in mid 1993, the Second Television Channel was permitted to expand its schedule and to experiment with commercials. These major changes have dramatically increased the amount of viewing hours available to Israeli viewers, number of viewing options offered to them, as well as the growing dependency on the International television market, mainly, of American fare (Nossek &Tidhar, 1994; Weimann, 1995; 1996).
Thus, the public discourse discussed above may be changing as Israeli culture moves away from collectivism towards individualism, as manifested by consumerism, along with a decrease of consumption of high culture and an increase of popular media and the like (Katz, Haas & Gurevitch, 1997). Possible support for this thesis comes from Weimann's (1995; 1996) study of the introduction of cable to Israeli society. Weimann found in his sample of 180 households significant changes in consumption of television, in the social context of viewing television, and in feelings and attitudes towards the medium. For example, increased viewing time was accompanied by uneasiness and even guilt feelings (as expressed in agreeing to statements such as: "watching TV is often a waste of time"; "I often watch TV more than I intend to"). In addition, Weimann found an increase in worries expressed about children's viewing and attempts to control viewing which often resulted in conflicts.
The awakening of interest over television's impact on children reached its peak in January 1994, following the brutal murder of a taxi driver by two middle class teenagers. The media's role in encouraging and contributing to legitimization of violence was debated in the daily papers and in the broadcast media. It was under these special circumstances — the recent dramatic growth of television options and the shock of a senseless murder that this first major public debate over television and violence took place — over the case of WWF.
WWF — The television series
The World Wrestling Federation (WWF) programs present wrestling matches performed in an arena in front of live audiences. Operating under the guise of a sport, WWF is in fact a booming entertainment industry and a unique cultural phenomenon. This form of wrestling is distinctly different from other televised sporting events: it appears that there are no clear rules or agreed upon code of behaviors. Almost every form of violent act seems to be allowed and possible until the brutal defeat of the opponent.
In fact, the WWF is a form of sport-parody: The rules of the game are there to be broken, the referee exists so he can be ignored (Fiske, 1987). While in other forms of sport the opponents have an equal chance at the competition, the differences between WWF opponents are emphasized from the start: "good guys" and "bad guys" are identifiable to viewers through their names, costumes and appearance, the gadgets they use, their reactions to the audience, their body language and facial expressions and the like. The "good guys" are often handsome Caucasians promoted in Euro-American culture as images of the Good and Powerful. On the other hand, the "bad guys" are often dark skinned, physically grotesque, ridiculously dressed and non Euro-American in appearances. These wrestlers purposefully break the rules, ignore the referee, cheat on their own partners and evoke feelings of meanness in the excited audience.
The 1994 case study
WWF was broadcast in Israel on various channels during different days and hours of the week. Due to the growing public concern, a focused field study of the effects of this particular violent program on children was launched in the Spring of 1994. [1] The major goal of the study was to examine the role WWF played in the lives of elementary school children. More specifically, this case study was undertaken in order to study the more general phenomenon of the effects of television violence as they are filtered through a host of mediating variables within specific contexts (for a full discussion of this project, see Lemish, 1997).
The study developed through three phases and included quantitative and qualitative measures:
(1) Survey of 285 questionnaires completed by principals of elementary schools.
(2) In-depth unstructured phone interviews with 75 elementary school principals.
(3) Visits to nine schools representing different profiles of Israeli society. 901 questionnaires were completed by children in grades 3 through 6 in these schools. In addition, 254 open-ended interviews were conducted with children of those classes who volunteered to be interviewed.
Behavioral effects
The findings of the three stages suggest unequivocally that WWF wrestling was a distinct and disturbing phenomenon in many Israeli elementary schools during the academic year of 1993-1994. The violence accompanying WWF fights was unique and separable from other forms of school violence. Wrestling was done within a mock-arena, in front of a cheering audience, applying mostly pre-planned agreements, which included character identification and specific fighting tactics. Interviewees were all of the opinion that the phenomenon increased violence in the schools and the rate of injuries to a degree never known before and not repeated since its decline. It was emphasized that the WWF type violence was not just a different version of school violence, but a different entity — qualitatively as well as quantitatively.
These findings support the literature dealing with the contribution of television violence to violent behavior (for recent meta-analyses, see for example Geen, 1994; Gunter, 1994; Paik & Comstock, 1994). Further, the study provided evidence that modeling behavior does indeed take place in a deferred manner under favorable social conditions, and that it is effective even with older children (in this case 8-12 years old) — than those usually examined in experimental studies. These data also illuminate the dilemma of direction of the causality of the violence effect: The more violent children, as identified by peers, were indeed heavier viewers and heavier imitators of WWF. However, children who were identified to be non-violent, including some girls, played violent WWF games as well. In other words, viewing WWF was found to reshape and increase violent behaviors first and foremost among children labeled as violent but also among some of the non-violent children.
One possible interpretation for why this may be true for some non-violent children and not for others, emerged through children's discussion of their confusion over the fantasy and reality aspects of the series. Such blurring has been related in the literature as facilitating imitative behavior. For example, in a meta-analysis of studies of television violence, Hearold (1986) concluded that perception of realism was an important factor in the relationship between viewing violence and behaving aggressively. Van der Voort (1986) found that the more realistic children found a television episode to be, the more they watched, were involved, took it seriously, perceived it as violent and judged it to be more exciting. Van Evra (1990) suggested that younger children are particularly vulnerable to these effects due to their difficulties in making the necessary distinctions between fantasy and reality.
Gender differences
The gendered role of WWF in children's lives emerged as a central theme as the study unfolded. Opposition to WWF served to reinforce their gender identity for most girls. For them, WWF, as other sporting events, legitimized the masculine world view of "the roughest guy wins". The emphasis the girls' discourse put on the violent aspects of the program, and more specifically, on the violent nature of males, support Byrson's (1978) view of televised sport as a form of male monopolization of physical force. Watching and imitating WWF was perceived as part of boys' "nature" and normative behavior. As the literature suggests, most girls in this study, appreciated violence less, watched it and imitated it less, and were more critical of it, than boys (Van der Voort, 1986; Van Evra, 1990).
For other girls, albeit a minority, WWF provided an opportunity to safely experiment with the adoption of male norms of behavior. These were the ones who shared in the interviews their pleasure in playing WWF fights at home, where the possibility for social as well as physical sanctions was minimized. The home environment allowed them to experiment with their physical as well as psychological abilities to fight, either with younger (thus usually weaker) or with older (thus usually playful) siblings (for an analysis of these findings from a feminist perspective, see Lemish, under review).
Cultivation effects
Children in this study identified the WWF series as representing a foreign ideology and culture. This culture was characterized by an extreme form of "more-ness": "More" in the positive sense — richer, bigger, more developed, more creative, more varied and the like. But, also, "more" as fear and as criticism — more violent, wilder, more dangerous. These perceptions were incorporated in a worldview based on previous encounters with popular media which present the United States as a violent and rich society in a homogenized stereotypical way. In that exciting all-powerful culture called America, violence is a central theme. Regular viewing of WWF seemed to contribute to perpetuating this mythical belief "that one is living in a Mean World" (Gerbner & Gross, 1976). Since such programs pertain to a realm of experiences otherwise not available to young viewers (most have never been to the United States, for example), their influence may prove to be lasting by presenting selectively limited mental frames for future references (for a full discussion see Lemish, forthcoming).
The educational system fighting back
As WWF-related injuries increased (principals' reports estimated at least 150 physical injuries requiring professional medical care, an additional 400 injuries which required first aid within the school and countless injuries which did not require any medical attention), and newspaper exposure mounted, schools were forced to take action. Most of the principals interviewed reported how they engaged in a process which required drafting all the resources available — pedagogical and others — in order to directly confront the WWF phenomenon. Two general strategies were adopted — short and long term treatments:
(1) Short term treatments: putting out the fire
Short term treatments often resulted from the shock and unexpected distress following a dangerous injury on school grounds. Immediate reaction was called for and it was taken on four levels — individual, class, school and parental.
Individual level:
Principals adopted a strict and unequivocal punishment policy. This included explicit banning of any WWF-related activity (including wrestling, wearing T-shirts advertising WWF, bringing WWF figures to school or playing with WWF game cards). Punishments for disobedience included reprimand by the principal, summoning of parents, a written reprimand in the student's personal file, deprivation of privileges (such as permission to leave the classroom during breaks), prohibition on taking the school bus, special homework, special school chores and even removal from school for several days.
Class level:
Teachers, school councilors, special education teachers and even the principals themselves held special discussions during class hours in an effort to drive home the seriousness of the matter. Children were presented with media reports on the danger involved in WWF-related fights and with evidence from injuries sustained in their own school. Students were encouraged to write letters complaining about WWF broadcasting to newspapers and other media representatives including directors of cable channels; to stage and discuss simulations of WWF fights; to express themselves through creative writing and the like. Special effort was devoted to explain to the children the theatrical nature of the series.
School level:
General assemblies were devoted to discussing the phenomenon of WWF fights and to stating school policy. Teachers' patrols during breaks were intensified and their duties directed to handling the fights. Students' Councils were asked to join in the efforts. Students volunteered for special "fight against WWF" patrols. Joint student and teacher teams re-wrote existing regulations to include items referring directly to such fights. New school institutions were established, such as "Peace Council", "Tolerance Committee", "Non-Violent Trustees" and others. Older students volunteered to tutor younger violent children. Special awards were granted to students who were commended for actions against school violence. Special efforts were devoted to developing "The Active Break": A structured plan of activities during recess time, which included fun and sporting activities, music and dance, and creative arts. All of the above were developed in the hope that these activities would limit the opportunities for WWF-related fights to develop.
Parental level:
Activities included summoning special parents meetings, circulating written materials and establishing Parents Councils to join in the efforts to eliminate the phenomenon.
All in all, all principals emphasized the genuine tremendous educational efforts which were invested in the attempt to fight back against this new, escalating phenomenon.
(2) Long term strategies: a window of opportunity
Long term strategies were characterized by an attempt to incorporate the struggle with WWF related behavior within general educational efforts against other negative phenomena in schools such as violent behavior, deterioration of school discipline, disrespect towards friends, etc. WWF provided a "window of opportunity" for advancing implementation of such plans. In many cases it served as a catalyst for legitimizing prioritization of budgets required to advance educational programs.
The negative consequences of WWF-related activities in schools significantly motivated the interest and willingness of the educational staffs to adopt innovative approaches and curricula, even if out of a feeling of "no choice". Two types of educational programs were implemented:
Media Studies:
These included the spread adoption of the formal national media literacy curriculum for the elementary school and other initiatives, such as analysis of current affairs, study of animation, development of critical viewing skills, production courses and the like. Clearly, WWF served as a legitimate excuse to go ahead with the principals' plans to advance such efforts.
Interpersonal Communication:
These programs included the development of personal skills through various innovative educational programs which emphasize values such as tolerance and mutual respect, development of self-worth, and skills in decision making, mediation, problem solving, among others.
It is important to emphasize, that without exception, principals strongly perceived their efforts to have been productive: All reported that their preventive measures as well as educational efforts resulted in a drastic decrease in the number of fights which took place at school and in many cases in its complete disappearance. The interviews with the children confirmed this observation. Many of them referred voluntarily to the success of the various efforts as responsible for the decline of their own violent behavior, as well as that of others. Many quoted in detail "horror" stories related to injuries and their consequences and seemed to have deeply internalized the expected school policy.
Intervention by the Council of Cable Broadcasts
The Council of Cable Broadcasts is the public statutory body appointed by the government to regulate the performance of cable franchisers. As such, the Council is in charge of developing policy in regards to type of broadcasts, including topics, contents, quality, variety and scale. In addition, it is responsible for future development, including new cable services, specialized channels, utilization of satellite broadcasting and the like.
As the Council's attention was called to the dangers posed by the broadcasting of WWF, the Chairperson decided to take action at various different levels. First, she invited an academic researcher (the author of this article) to inform the Council on research on influences of television violence on children. She also agreed to advance this research project and dedicated finances for its execution. The results of the project were distributed to journalists in the various media as well as to all broadcasting organizations.
Secondly, the Council initiated negotiations with the cable franchisers for the purpose of limiting broadcast hours and for warning young viewers of the possible negative effects of attempting to imitate the program. The result of these efforts was the production of short public broadcast announcement which included a popular young actor explaining to the children that WWF is just a television show and should not be modeled. This announcement was tailored to meet the research findings whose implications included the need to clarify the fictional dimensions of this pretend "sport" series. The announcement was broadcast twice during each airing of WWF on the Sports Channel, as well as on the popular Children and Family channels, as part of a special campaign. Some of the school principals interviewed incorporated references to these broadcasts in their appeal to the students. The students, on their part, quoted the broadcast as a source of information on the fictional nature of the program.
An additional side-effect of this case study was the establishment of an open channel of communication between academic professionals and broadcasters, through the mediating of the regulator. This has already been proven fruitful in a number of cases. One example was the recent discussion initiated about the broadcast of violent promos during children's viewing hours. A Violence-Monitoring Project initiated and sponsored by the Council as a tool for supervising the cable broadcasters located a specific problem in promos for violent movies. While the movies themselves are scheduled for late hour broadcast, their promos are broadcast during all hours of the day and on channels viewed heavily by children of all ages. The content of the promos is illustrative of the core issues concerning the effects of television violence: They often consist of harsh and violent scenes, which are shown as an "incentive" for further viewing. Violence is presented in an attractive yet de-contextualized manner: there are no reasons or motivations for the behavior on one hand, and no consequences on the other. Since there is no story but hyped visuals and sounds, it is impossible to distinguish the "good guys" from the "bad guys"; therefore violence is perceived as normal action for all.
As a result of intensive discussions of the WWF case, the promos as well as examination of various definitions of television violence in various content analyses of research projects (for example, the Mediascope, Inc., 1994-5), the Council reworded the existing regulation and now prohibits the broadcast before the hour of 22:00 of "any broadcast which includes harsh or blunt visual, verbal or audio related expressions of violence, sex or suffering, or broadcasts which are the object of imitation; no promo will be broadcast before the above hour which includes the above content; and no promo to a broadcast of that kind, even if it does not in itself include such content, will be broadcast in the children's channel."
Finally, the Council clarified its policy in regard to handling issues of this nature: An integrative approach which includes focused research, long term educational campaigning for the development of television literacy, and secondary legislation (such as the above limiting broadcast hours for violent content). The Council, a regulator, opposes — as do most academics in this field in Israel — the possibility of formal general legislation which will expropriate the issue from the broadcasters and their regulators. Such legislation, it is argued, is deemed impossible to implement and enforce and it is perceived as posing a severe danger to freedom of expression and the independence of Israeli broadcasting system.
Summary
The case of WWF related fights in the school system in Israel created an unusual opportunity to reconsider the relationships of television violence and the modeling of violent behavior under well defined and focused conditions. The phenomenon appeared suddenly, as the broadcasts on the Sports Cable Channel and on the commercialized Second Israeli channel became popular. The behavior in question was uniquely different from any other school violence and easily identified by interviewees. Participants came from all profiles of Israeli society — urban as well as rural children; middle-class as well as lower class; secular as well as religious populations; from the heavily populated center of the country as well as its peripheral north and south.
In addition, the phenomenon has declined as sharply as it appeared, a year later. Several complementary explanations can be offered for the possible social mechanism involved. First, the Second Channel took the program off the air for various reasons, public pressure included. However, the program continued to be broadcast regularly, several times a week, on the cable channels. Yet, a significant decline in WWF type wrestling was noted even in the schools located in areas served by cable television. Therefore, three other lines of explanation which emerged from the interview data may be proposed: First the effectiveness of the preventive and educational measures taken by the schools, as described above. A second, related explanation is that children came to understand that the program is staged and recognized that many of its elements are unrealistic. In the interviews, many of the children argued that realizing the program is staged reduced their pleasure in viewing it and their inclination to imitate it. Finally, fads and fashions seem to be playing a role here too: At the time, a new activity was gaining popularity during school break (playing and swapping collectable colorful little plastic discs) and gradually replaced WWF fights. During the two years that have passed, these and other activities have come and gone. However, the danger that a new violent television fad will appear and will again popularity like a brush fire as did WWF fights is always there.
Finally, a discussion of violence on Israeli television and children can not be complete without taking into consideration the unique geo-political reality of the Israeli-Arab conflict in which these children are growing up. One result is that children are heavily exposed to documentation of real live violence. In an early study of the effect of the 1973 Yom Kippur War films on children, Cohen & Adoni (1980) found that the movies stimulated fear and emotional arousal in children. The effect was stronger for those children exposed to the war film with a battle sound-track than for those exposed to verbal narration. However, effects were weaker for children who discussed the movies with their parents.
In the last two years, children in Israel have been exposed, while viewing television in their natural home environment and often without mediation, to the most terrifying sights of the consequences of human violence — an assassination, terrorist attacks, bombings, suicide-explosions. The horror of these sights includes mutilated bodies, body parts, blood; the cries of pain and trauma of the injured; the heart breaking sights of the mourning for victims. The debate over the ethical issues involved in live-coverage of disasters has now penetrated both the public and professional arenas, as well as in mass communication theoretical analyses (Liebes, in press). The special threat posed to the well-being of children has yet to be studied. Real violence of this magnitude is framed in the most negative terms, its perpetrators as inhumane, and the results devastating. The possible emotional damage to young viewers is a question well in order: Does viewing of this sort cultivate the "mean world" perspective? Does it incite fear and pessimism? Does it encourage the legitimization of further violence (such as retaliation?) Does it contribute to the value that "might is right"? Do children carry some of these values and perceptions into the viewing of entertainment television, such as the WWF series? Or vice versa, does fictional television violence support such values? From what we know from the existing literature in regards to viewing of less explicit violence (such as the coverage of the Gulf War in 1992), there is good reason to believe that children do not remain untouched by exposure to such television viewing (Buckingham, 1996; Cantor, 1994, 1996; Cantor, Mares & Oliver, 1993; Derdeyn &Turley, 1994; Hoffner & Haefner, 1993; Morrison & MacGregor, 1993; Wober & Young, 1993).
As the WWF case study illustrates, what seems to be called for is a major attempt at joint efforts: An active public that reacts to what it perceives as a threat to the wellbeing of children, regulators who are quick to respond and demand change from the broadcasters, social-action research to provide the supporting data for taking action, an education system willing and able to explore innovative pedagogics, and broadcasters who accept the social responsibility that goes with their profession. This is a mode of cooperation and social responsibility necessary in order to advance the development of civil society.
See also: Where Are You Going With Your Life?, by Tara Carreon
The Catfight Begins, by Tara Carreon
How Paul Levy of Public Citizen Helped Christopher Recouvreur Raise Himself, by Tara Carreon
Golden Silence in Recouvreur-Land and the Riddle of the Sphinx, by Tara Carreon
The Grand Passion of Christopher Recouvreur for the Love of Matt Inman, by Tara Carreon
Pigs, They Aspire One Day to Be Pigs, by Tara Carreon
Foreseeable Child-Rearing Obstacles in the Recouvreur Household, by Tara Carreon
Matt's Lesson About Polar Bears, by Tara Carreon